Equine Assisted Therapist Certification
Get Certified and Start Your Dream Career in Equine Assisted Therapy Today!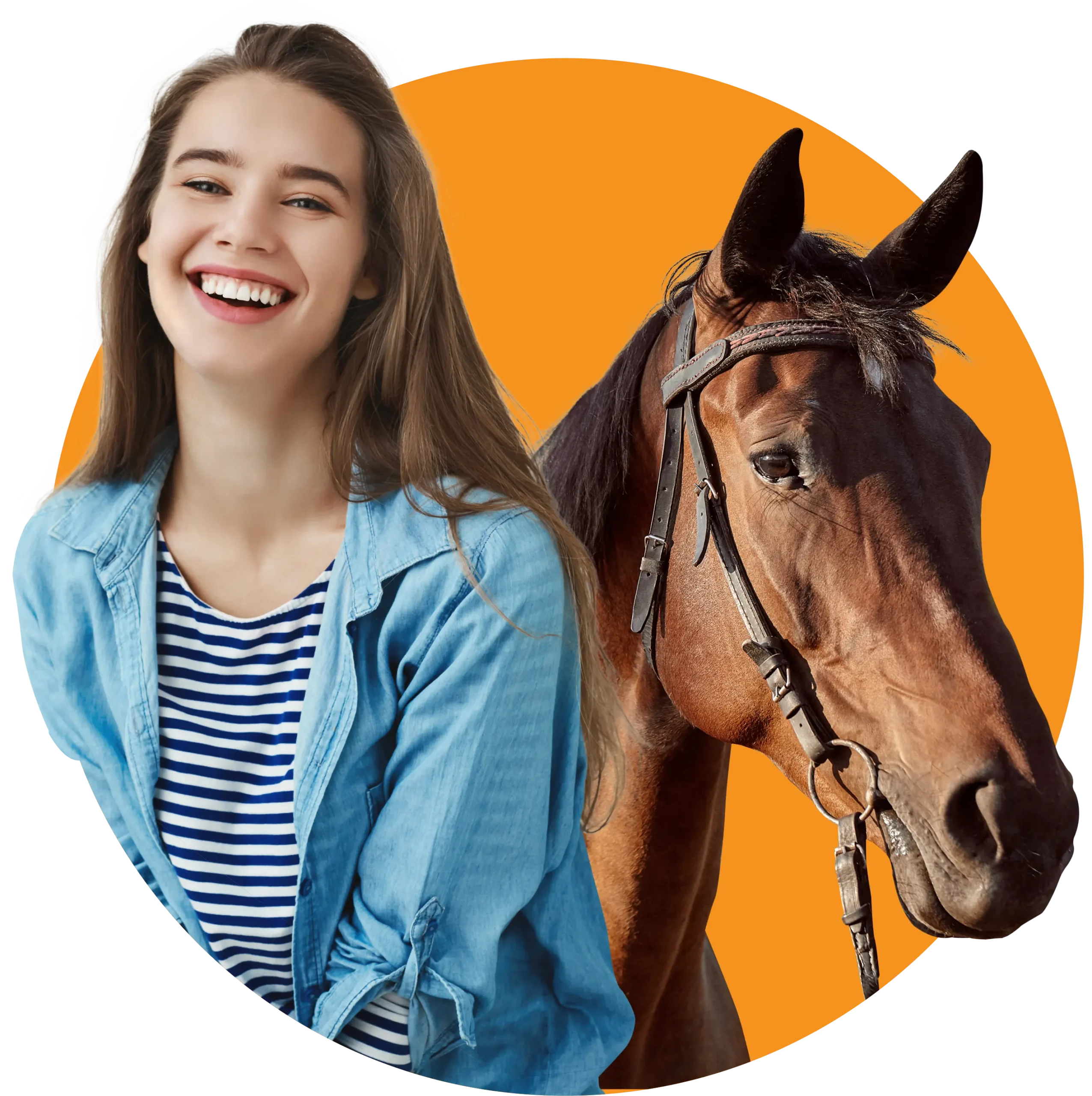 Join Our Herd of H.T.C.C Professionals
Become a Certified Equine Assisted Therapist Today!
Free Equine Assisted Therapy Activities Manual
Get 15 Free E.A.T. Activities
Upcoming Certification Programs
March 2024 (Colombia)
11 - 14
What is the Difference Between Equine Assisted Learning (EAL) and Equine Assisted Therapy (EAT)?
Equine Assisted Learning (EAL) is a learning modality that incorporates horses for learning outcomes. It focuses on teaching psychosocial skills such as communication, active listening, leadership, teamwork, and much more.
Equine Assisted Therapy is a mental health treatment that focuses on helping mental health clients overcome and heal their emotional health, mental health, social health, and behavioural issues. Equine Assisted Therapy can ONLY be performed by a licensed mental health professional and not an Equine Assisted Learning Facilitator.
Are you a mental health professional who is ready to start your career as an Equine Assisted Therapist? Keep Scrolling.
Not a mental health professional?
Check out our Equine Assisted Learning Facilitator Certification here
What are the Benefits of Being Certified as an Equine Assisted Therapist?
Just like all modalities, certification is about doing your due diligence to ensure that you are providing a knowledgeable, skillful, and ethical service. There are some insurance companies and registering bodies that require that you become certified in all modalities that you are using in therapy.
Horse Therapy Centre of Canada leads an extensive Equine Assisted Therapist training that will teach you how to confidently incorporate Equine Assisted Therapy into other common modalities. You will leave with the confidence to work in the field and even start your own clinic. Plus, having a certification in the field shows your future clients that you are professional, trained and that they can trust you.
We provide certification that is designed to provide comprehensive training for mental health professionals to become competent and effective practitioners of the H.T.C.C. Model of Equine Assisted (Psycho)Therapy.
H.T.C.C. teaches three approaches to Equine Assisted Therapy to equip all graduates with the skills that they will need to provide services to all client populations:
• One-to-One – including a mental health professional, client, and equine partner
• One-to-Many – including a mental health professional, group of clients, and equine partner(s)
• Group – including two (2) or more mental health professionals, group of clients, and equine partners
H.T.C.C. Model of Equine Assisted Therapy does not include horseback riding. Graduates will learn how to facilitate on-ground therapy using deliberate 'games' to create effective experiences for their clients. All certification programs with H.T.C.C. include:
• 12 ground only 'games' to use with clients
• 3 group program plans
• Specific examples for incorporating common Therapy Modalities into Equine Assisted Therapy Sessions
H.T.C.C. Model of Equine Assisted Therapy focuses on therapy outcomes only. Graduates will learn how to incorporate their professional skills into an Equine Assisted Therapy practice that will help clients heal with proven results.
H.T.C.C. Certification is designed for mental health professionals
Minimum requirements for professionals
All applicants must have one of the following:
Minimum college-level education and training with a diploma in same.
Degree in a mental health field or include mental health as a scope of practice.
Must perform within your scope of practice and follow all provincial / state and / or country laws and regulations regarding said practice.
Applicant practices under a governing board / body.
Applicant is held accountable as a member of an association / board / body.
Applicants is under professional supervision by a supervisor that is held accountable by a governing association / board / body.
Must have minimum of two-years experience handling or caring for horses.**
* To be qualified, a board / association must have the ability to revoke registration, certification, accreditation or licensure for ethical or scope of practice violations relating to mental health practice
**If applicant does not have this direct experience with horses, we can offer on-site training (see Horsemanship Training Below).
H.T.C.C. Equine Assisted Therapist Certification provides participants with business training and information so participants can begin their new careers immediately!
Theoretical
Theory-based lessons in a classroom setting will teach graduates how to incorporate Equine Assisted Therapy into their practices, how to strategically integrate their skill sets and training into their new E.A.T. practice, and how to launch an E.A.T. business. Theory-based lessons include:
Understanding Horses and Horse Language / Behaviour
How to integrate common Modalities into E.A.T.
Which Populations to Work With

Benefits of Individual and Group Therapy

How to Co-Facilitate E.A.T.

How to Choose & Maintaining Quality Horses

How to Start Your E.A.T. Practice today
– Important and Mandatory Steps to
-Starting Your Business
-Insurance
-Waivers
-Liability Releases
How to Find Clients
Which Government and Non-Government Organizations to Contact
Branding Your Business
Launching Your Business
Practical
Graduates will receive practical application of their new skills through live, hands-on experience. While working with members of our team and the public, graduates will learn:

How the 'games' work & how to incorporate them into E.A.T. practice
How to facilitate private and group therapy sessions
How to facilitate experiential sessions that achieve goals & outcomes
How to create safety in the sessions yet allow for freedom
How to stop unsafe horse behaviours before they occur
How to incorporate common Modalities into the sessions
How to choose and train therapy horses
Ongoing Support
Graduates will go home with a package of everything they need to immediately start their Equine Assisted Therapy Practice. Your take-home package will include:
Complete bound manual of exercises which includes:

12 ground-only 'games' and how to use them
3 Group Therapy Plans

​USB with the following:

all handouts from the training
useful handouts and homework for clients
helpful practice information
review of peer-reviewed research articles and current focuses of therapy
Horsemanship Training (Optional)
H.T.C.C. offers a 3-day, intensive horsemanship program for applicants who have all of the professional qualifications, yet do not have horse experience. This additional program will help you launch your practice, and will provide ongoing support and continued monitoring for your new business. This program includes:
3-day Intensive Horsemanship Program
Hands-on Experience
How to Avoid and Diffuse Dangerous Situations
How to Read and Interpret Horse Behaviour / Language
How to Keep Clients Physically Safe During Sessions
How to Choose Your Therapy Team / Herd
Once applicants have graduated from this program, they will be able to register in our Equine Assisted Therapist Certification Program. After the graduate has completed both programs H.T.C.C. requires the following to maintain certification status:
100 Logged Hours of Hands-On Horse Handling
30 Hours of Supervised 

Hands-On Horse Handling

​

Both requirements are to be completed within 6 months after the of Completion of Programs
Horse Therapy Centre of Canada is much different from other training programs that are available. You will learn directly from real, experienced and highly specialized Equine Assisted Therapists. We will teach you how to incorporate your horse experience and therapeutic modalities into your Equine Assisted Therapy Sessions, how to provide experiential therapy, and how to take your new career and start your own business today.
Why Should You Choose Us?
H.T.C.C. is an authority in the Equine Assisted Therapy sector. We have a well-established practice that is widely recognized within the professional and client communities throughout North and South America. Beside the extensive and professional training that you will receive from our programs, you will also be certified with our name behind you. You will go home knowing that ​you have a strong organization backing you up.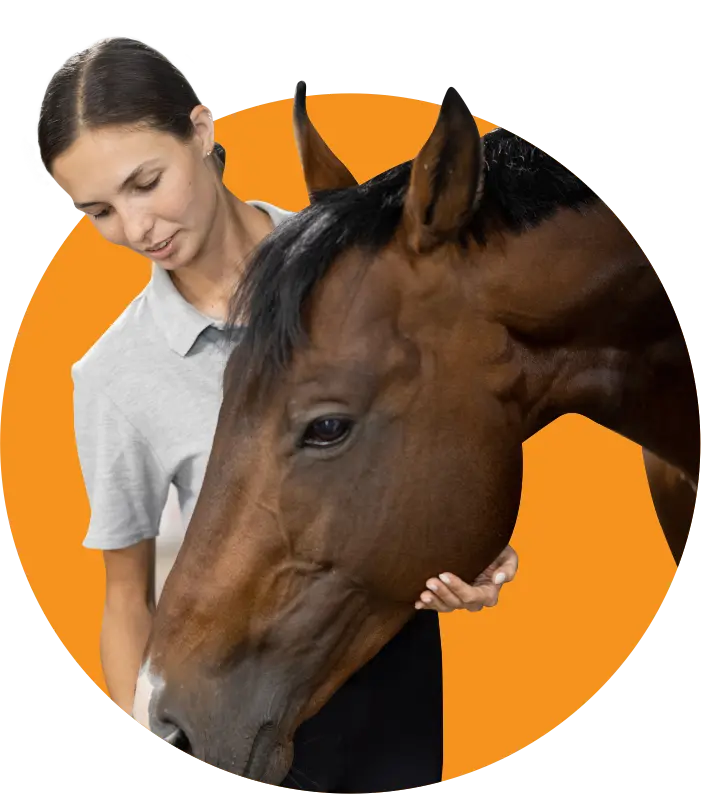 Equine Assisted Therapist Certification
• Applicants must be approved before registering

• 4- Day Theoretical & Practical Training

• Ongoing support pacakge

• 50% to reserve spot, 50% on due date

• Includes $500 non=refundable admin fee

• 120+ days before date = 100% refunded (-$500)

• 90 days or less before date = not refundable
Horsemanship Training Program
• Must be approved for EAT Certification Programs before registering

• 3-Day Intensive, Hands-On Training

• Graduates will be approved to register for EAT Certification Training Program

• Paid upon registration

• Includes $500 non=refundable admin fee

• 120+ days before date = 100% refundable (-$500)

• 91 – 120 days before date = 50% refundable (-$500)

• 90 days or less before date = not refundable
Apply for your spot in our 2023 or 2024 programs now. Spaces are limited and programs fill quickly. Once we receive your application we will process it within 2 weeks and inform you of your approval status.
Looking for Advanced Equine Assisted Therapist Training?
Give us a call or send us an email. We are happy to help you find the right services to fit your needs.
All visits are by appointment only.


(647) 390-5397



office@horsetherapycanada.com



15443 Ninth Line Stouffville, Ontario