Without our team of amazing staff, Horse Therapy Center of Canada could not help so many people. All of our gratitude goes to our dedicated and hard-working staff.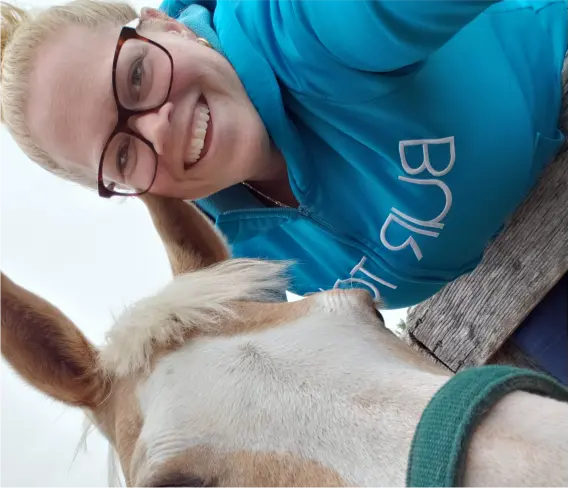 Jessica, our Founder and Director, has had passions for horses and helping since she was a child. She has been blessed with the opportunity to combine both of her passions to help others discover the healing powers of the horse. With 20 years of therapy experience, she leads both our Reintegration Therapy team and our Trauma-Focused Team. Jessica is a Clinical Traumatologist, Reintegrative Therapist, and has post-graduate diplomas & certificates in many clinical subjects and modalities. Jessica has built her life around helping others heal and learn and feels blessed to be a part of each client's journey.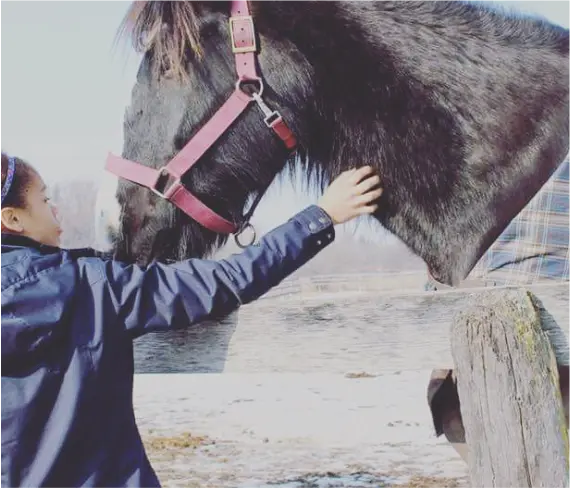 Ashelle is HTCC's administrator and Jessica's right-hand woman. You will see her friendly face in the office or bustling around the farm tending to her 'children', as she likes to call the animals. Ashelle also runs  many of our group and fun programs, and our private birthday parties. Ashelle has a special love for our little kids in the programs, she enjoys working with children diagnosed with Autism and has studied and qualified to be a Registered Behaviour Technician. Pop into the office to say 'hi' to Ashelle.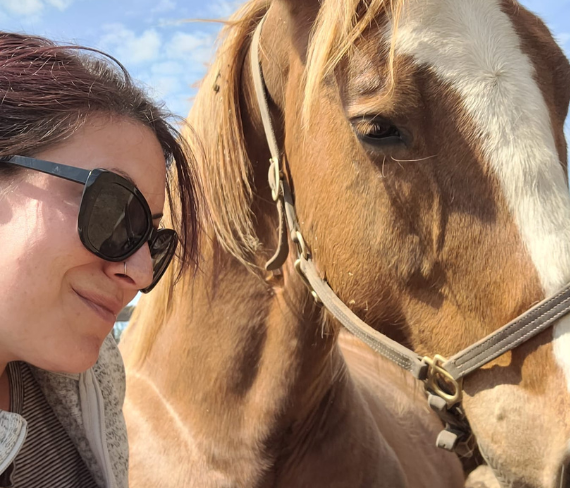 Arielle is a Registered Social Worker on our Equine Assisted Therapy team. She facilitates Equine Assisted Learning Programs & provides Equine Assisted Therapy to groups and private clients. Arielle has a diverse clinical background with experience working with clients of all ages living with Autism Spectrum Disorder, offenders, older adults, and clients suffering from severe mental health concerns. Arielle uses many evidence-based modalities to help her clients through concerns surrounding mood, mental health, social health and much more. She has extensive equine experience and is passionate about helping her clients heal with horses.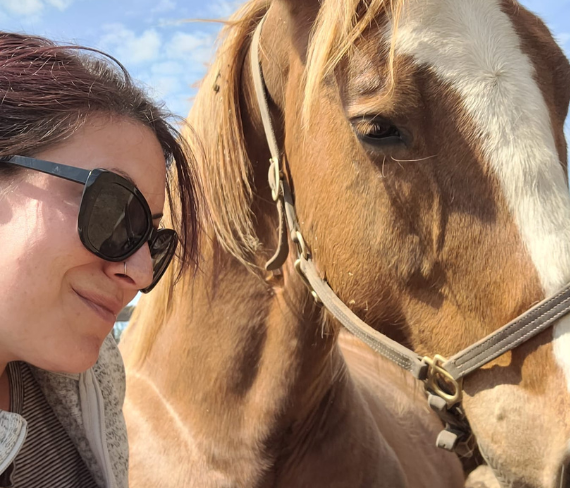 Justine is a Registered Master Level Social Worker on our Equine Assisted Therapy team. She has loved horses her entire life and is thrilled to be able to incorporate horses into therapeutic practice. Justine facilitates Equine Assisted Learning Programs & provides Equine Assisted Therapy to groups and private clients. Justine has experience with working with children, youth, and adults using strength-based therapeutic approaches as well as other evidence-based modalities. She worked extensively within the educational sector providing counseling to post-secondary students who were struggling with alcohol and cannabis dependency and addictions. Justine will be our head camp therapist this year and looks forward to a fun summer with the campers.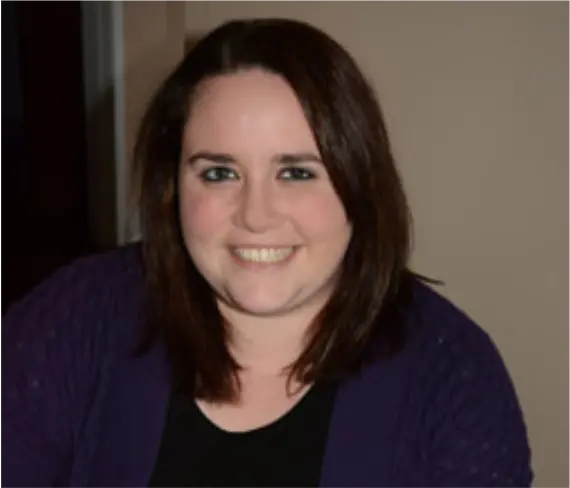 Sherrie is our Board Certified Behaviour Analyst (BCBA) that supervises our ABA therapy services. She has worked with the ASD population for over 12 years and loves helping the ASD population grow, learn and thrive. Sherrie helps Horse Therapy Centre of Canada in the development and analysis of individual and group programs, including private and group therapies, as well as camp programs.
Brooke is a volunteer at HTCC. She is a 911 operator and a lover of animals. A fun fact about Brooke is that she actually has severe allergies to animals but she loves them so much that she tolerates her stuffy nose and itchy skin just to be with them. Brooke has a horse, a dog and a cat plus loves all of the animals at HTCC. That's a lot of allergy medication!!
Give us a call or send us an email. We are happy to help you find the right services to fit your needs.
All visits are by appointment only.


(647) 390-5397



office@horsetherapycanada.com



15443 Ninth Line Stouffville, Ontario