Without our team of amazing staff, Horse Therapy Center of Canada could not help so many people. All of our gratitude goes to our dedicated and hard-working staff.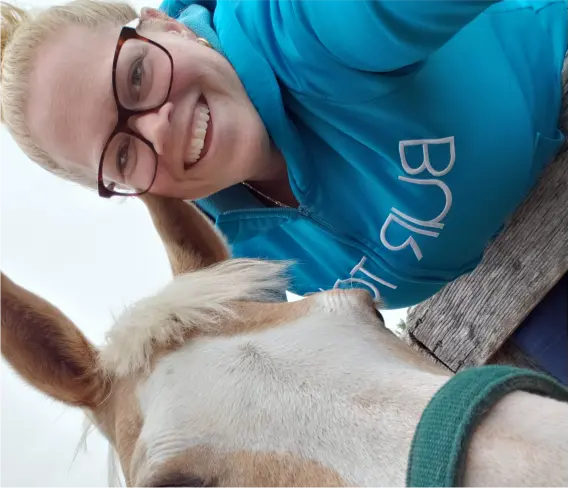 Jessica, our Founder and Director, has had passions for horses and helping since she was a child. She has been blessed with the opportunity to combine both of her passions to help others discover the healing powers of the horse. With 20 years of therapy experience, she leads both our Reintegration Therapy team and our Trauma-Focused Team. Jessica is a Clinical Traumatologist, Reintegrative Therapist, and has post-graduate diplomas & certificates in many clinical subjects and modalities. Jessica has built her life around helping others heal and learn and feels blessed to be a part of each client's journey.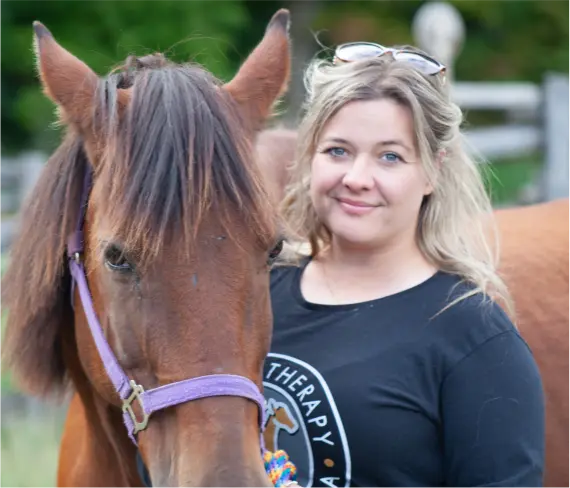 Alexis an Equine Assisted Therapist at Horse Therapy Centre of Canada. She has extensive experience working with children, adolescents, adults, and families. She is trained in creative play therapy techniques and uses a trauma-informed perspective to provide clients with strategies and coping mechanisms to better manage intense emotions and maladaptive behaviours. Alexis was a competitive equestrian for most of her life and is passionate about combining her love for horses with her desire to help individuals struggling with anxiety, depression, and communication. Alexis enjoys watching the benefits of including animals in the therapeutic process and how horses can aid individuals in feeling safe.
Adriana is a Master level Social Worker on our Equine Assisted Therapy team. She facilitates Equine Assisted Learning Programs & provides Equine Assisted Therapy to groups and private clients. Adriana has clinical experience working with youth, adults, families, and seniors in private, residential, mental health, and crisis settings. Adriana uses many evidence-based modalities to help her clients through concerns surrounding mood, mental health, social health and much more. She has extensive equine experience and is passionate about helping her clients heal with horses.
Mackenzie is a full-time barn staff at HTCC. Mama to all of our animals, you will see her taking care of, training and loving all of our animals, as well as taking care of our facility. Mackenzie has extensive horse and animal care and handling experience and often runs horsemanship lessons, as well as participates in running group programs. Besides being a great horse person Mackenzie is a very talented photographer and has a passion for equine photography. Ask her about her photography business, you won't regret working with her.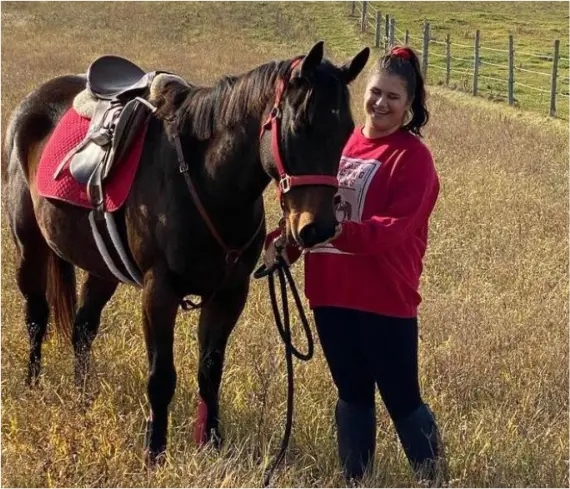 Mikayla is the lead Instructor Therapist on our ABA therapy team. She provides private and group services, as well as oversees all ABA services. Mikayla is a horse lover and enjoys combining her love for helping her ASD clients with her love for horses. She runs our ASD Thrive program and also helps develop programming for camp and extracurricular activities for our ASD clients.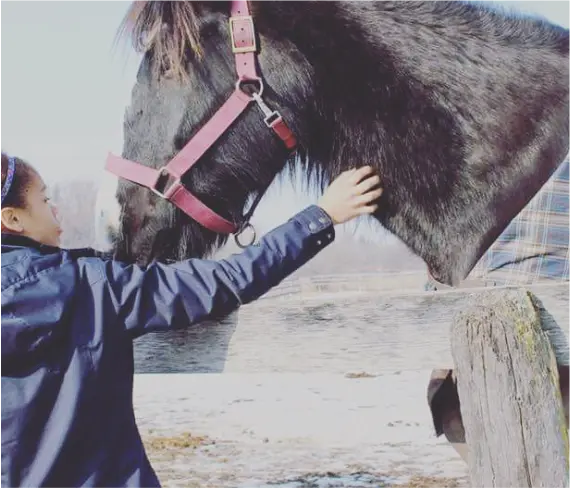 Ashelle is HTCC's administrator and Jessica's right-hand woman. You will see her friendly face in the office or bustling around the farm. Ashelle also loves running group programs and has a special love for our little kids in the programs. Ashelle loves working with children diagnosed with Autism and is studying to become a Registered Behaviour Technician. Pop into the office to say hi to Ashelle.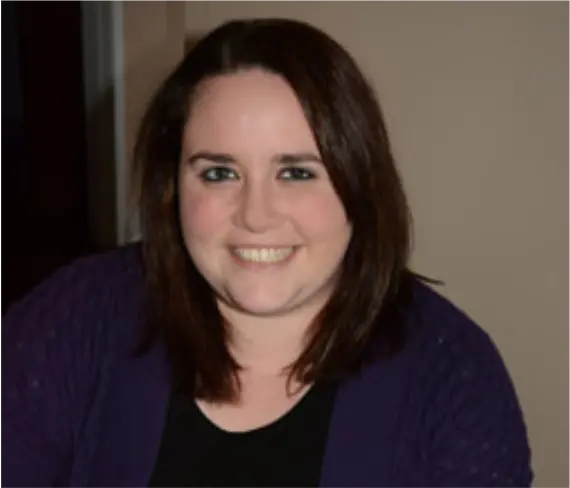 Sherrie is our Board Certified Behaviour Analyst (BCBA) that supervises our ABA therapy services. She has worked with the ASD population for over 12 years and loves helping the ASD population grow, learn and thrive. Sherrie helps Horse Therapy Centre of Canada in the development and analysis of individual and group programs, including private and group therapies, as well as camp programs.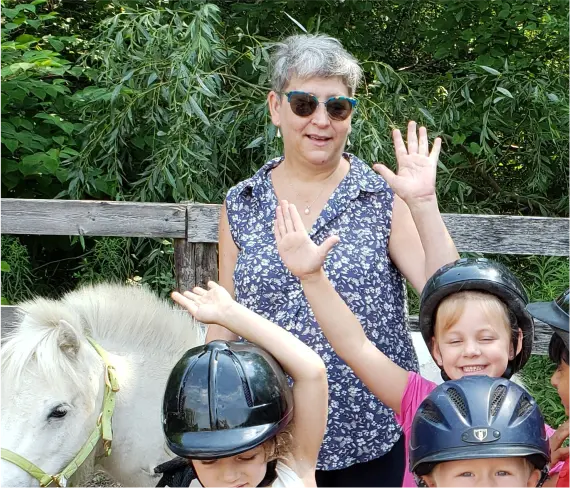 Morag has been a volunteer with HTCC for four years. She has a special passion for working with the horses and says that the barn feels like home to her. She helps with everything including taking care of the horses and running group programs. Morag also loves to horseback ride.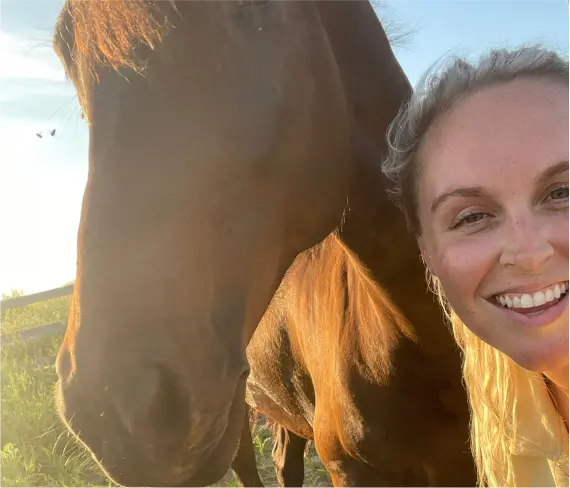 Brooke is one of the familiar faces that you will see during our programs. A lover of all things horses, Brooke has been horseback riding since she was a young girl. She loves everything about barn life and is thrilled to teach our clients about the horses. Brooke has a passion for helping and aspires to be a police officer soon.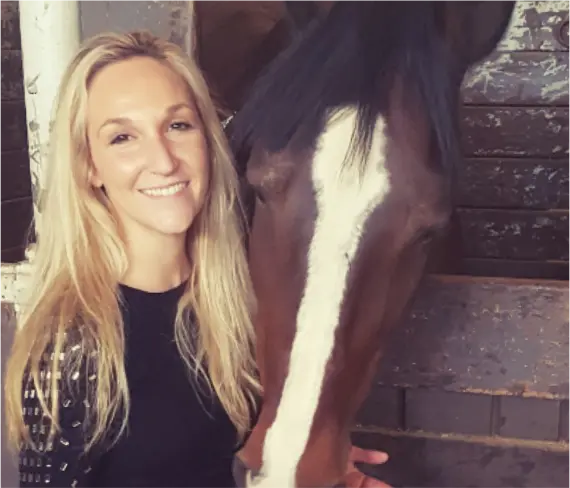 Dillon, MSW and certified traumatologist (TITC-CT), provides counseling & client-centred inventions for youth and their families. She has always loved the unique bond and transformational way that animals read energies and intuitively connect and heal souls. At HTCC, she strives to walk along side her clients as they discover, unpack and tease apart the very reasons they chose to arrive to our barn doors.
Give us a call or send us an email. We are happy to help you find the right services to fit your needs.
All visits are by appointment only.


(647) 390-5397



office@horsetherapycanada.com



15443 Ninth Line Stouffville, Ontario